---
---
Select a Fast and Free New York Insurance Quote Request from Mazzola Insurance.org
Auto | Homeowners | Truck | Snowmobile | Trailer | Umbrella | Contractor | Bonds | Floater

Our Other Fine Services - We're Here to Help You!
Privacy Notice | More About Our Agency | Map/Directions | Website Design: Insurance Web Sales © 2010

---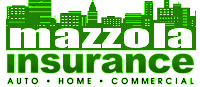 The Online Services of Mazzola Insurance Agency
Mazzola Insurance.org - Fast New York Auto Insurance, Homeowners Insurance, Truck and Boat insurance and Business Insurance quotes for NY residents and businesses. Free online New York personal and business insurance quotes at very low rates. Keywords our customers use to find our services include: New York auto insurance, NY car insurance, New York homeowners insurance, NY boat and yacht insurance, New York contractors insurance, and contractor bonds, low cost New York personal and business insurance, save money on New York insurance, discounts on all NY insurance plans, fast online New York insurance quotes.

* We Provide the Lowest Legal Rates As Allowed In New York.