---

DRIVER INFORMATION #1
Name:
Birthdate:
Sex:
# Years U.S.
Auto License:
Number & Type of
Accidents within
last 3 years:
Number & Type of
MINOR Cites within
last 3 years:
Number & Type of MAJOR Cites within last 3 years:
Comments or Remarks?
DRIVER INFORMATION #2 (if none, leave blank)
Name:
Birthdate:
Sex:
# Years U.S.
Auto License:
Number & Type of
Accidents within
last 3 years:
Number & Type of
MINOR Cites within
last 3 years:
Number & Type of MAJOR Cites within last 3 years:
Comments or Remarks?

---
Snowmobile Unit #1 INFORMATION
Year of vehicle:
Make & Model:
Type (special features):
Cost new:
$
List Engine CC size, etc.
Current Value:
$
Snowmobile #1 COVERAGES:
Limits of
Liability:
$25/50 BI / 15 PD
$50/100 BI / 50 PD
$100/300 BI / 50 PD
Comprehensive
& Collision:
NO Coverage $250 Deductible
$500 Deductible $1000 Deductible
Medical Payments:
$1000
$2000 PD
$10,000
Uninsured Motorists:
$25/50,000
$50/100,000 PD
$100/300,000
Snowmobile Unit #2 INFORMATION
Year of vehicle:
Make & Model:
Type (special features):
Cost new:
$
List Engine CC size, etc.
Current Value:
$
Snowmobile #2 COVERAGES:
Limits of
Liability:
$25/50 BI / 15 PD
$50/100 BI / 50 PD
$100/300 BI / 50 PD
Comprehensive
& Collision:
NO Coverage $250 Deductible
$500 Deductible $1000 Deductible
Medical Payments:
$1000
$2000 PD
$10,000
Uninsured Motorists:
$25/50,000
$50/100,000 PD
$100/300,000
Send my quotation via:
E-Mail Fax
Regular Mail
Call Me by Phone
Thank you for filling out this form COMPLETELY!
We value your input as PRIVATE information. Every step has been taken to insure your privacy, security, and our intent is to release quote information only to you. We will not give your data to ANY other person or group for sales, marketing, or ANY other purposes. By checking the box below you agree to allow our agency to release this information via the method you have chosen, and to release us from any liability should this information be accidentally viewed by others. Our intention is to maintain your complete privacy.
Yes, I Agree. Please Send Me a
Snowmobile Quote NOW!
---
Help Us Fight Spam! Type the Numerical Code you see at right, into the empty text box on the left, so we know you are a human. Thanks for your help!

Click Button Below When Done

Please Click Only Once . . . May take up to 30 seconds!
---



---
---
Select a Fast and Free New York Insurance Quote Request from Mazzola Insurance.org
Auto | Homeowners | Truck | Snowmobile | Trailer | Umbrella | Contractor | Bonds | Floater

Our Other Fine Services - We're Here to Help You!
Privacy Notice | More About Our Agency | Map/Directions | Website Design: Insurance Web Sales © 2010

---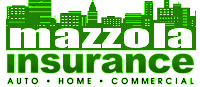 The Online Services of Mazzola Insurance Agency
Mazzola Insurance.org - Fast New York Auto Insurance, Homeowners Insurance, Truck and Boat insurance and Business Insurance quotes for NY residents and businesses. Free online New York personal and business insurance quotes at very low rates. Keywords our customers use to find our services include: New York auto insurance, NY car insurance, New York homeowners insurance, NY boat and yacht insurance, New York contractors insurance, and contractor bonds, low cost New York personal and business insurance, save money on New York insurance, discounts on all NY insurance plans, fast online New York insurance quotes.

* We Provide the Lowest Legal Rates As Allowed In New York.